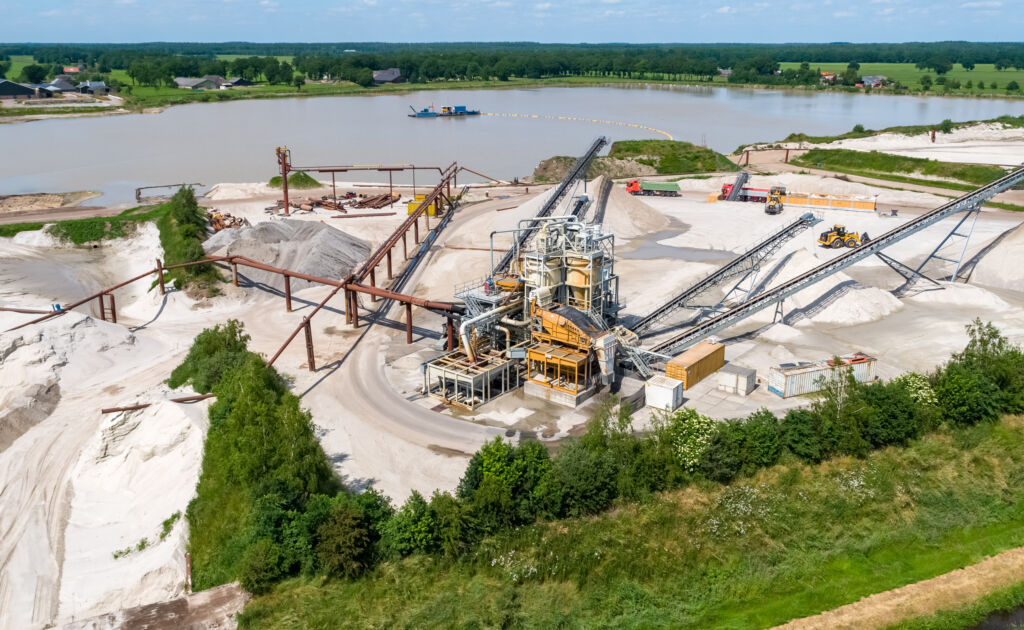 Since the end of 2019 Smals has been serving its customers in the North and East Netherlands from Echten in the province of Drenthe. Here we offer short supply lines and an extensive range of different types of sand. This is possible thanks to the substantial stake the company has acquired in Zandexploitatiemaatschappij VOF Echten. Roelofs is the other partner. 
Located just outside Hoogeveen, VOF Echten has been extracting building materials from the ground in Drenthe for ten years now. Smals decided to get involved, as having a production company in close proximity to a number of its customers brings benefits in the area of sustainability. This location also makes Smals a more attractive option for new customers from the region. 
Consideration for the environment
Environmental aspects play an important role in sand extraction. Before even a single grain of sand was brought to the surface a long-term environmental plan was therefore drawn up. That means there is already a clear picture of what needs to be done with the resulting lake and the surrounding area over a period of roughly twenty years. Heavy goods traffic has also been organised in such a way that it does not cause any disruption for local residents. 
Wide range of applications
The installation in Echten is able to produce sand with the right composition for a wide variety of applications: concrete, masonry, pointing, flooring, stuccowork, drainage, paving, roadbuilding and land raising. The topsoil excavated from the site will be given a new life in the form of compost.
Start of this manageable project:

 

2009
Operational period: 25 years
Lake covering around 40 hectares with natural banks
Benefits for provincial water storage
Particular focus on nature development
Special bridge over the Hoogeveense Vaart canal

 

No disruption in Echten due to sand transport trucks
Bridge serves as an additional safe crossing point for cyclists
Address of location:
Willem Moesweg 21, 7958 NG, Koekange, The Netherlands, T +31 528 25 13 37