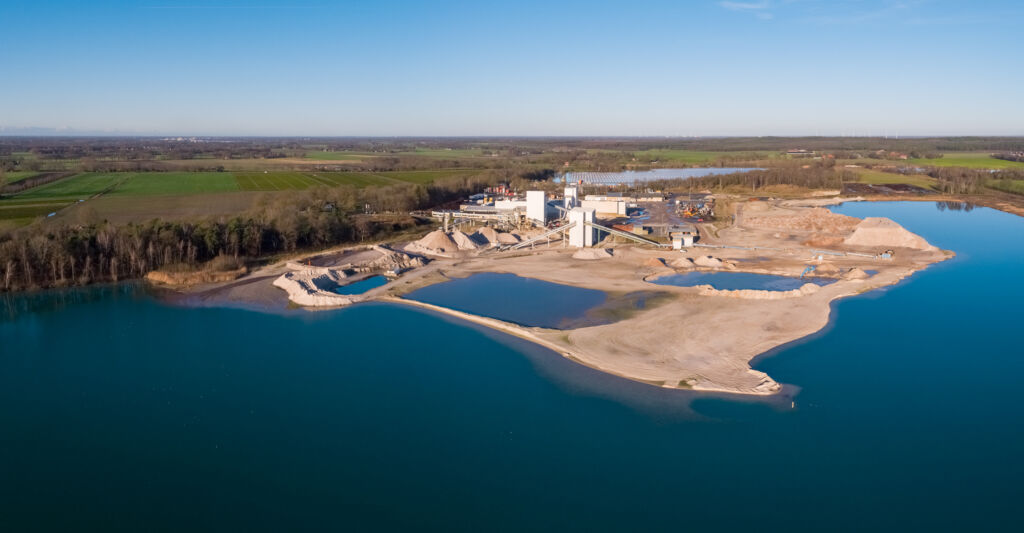 Since January 2022 Smals has been serving its customers in the North and East Netherlands from Kloosterhaar in the province of Overijssel. Here we offer short supply lines and an extensive range of different types of sand. This was made possible by the decision of Irish multinational CRH to withdraw from the Anker sand-lime factory in Kloosterhaar and transfer its activities to two family companies: Royal Smals (Cuijk) and Plegt-Vos Bouwgroep (Hengelo). In this way the foundations were laid for the creation of a new company: Kloosterhaar Bouwgrondstoffen.
Kloosterhaar Bouwgrondstoffen will continue the existing sand extraction operations and, from January 2022 onwards, will supply sand under this new name to the housebuilding and infrastructure sectors in eastern Overijssel and the neighbouring region of Germany.
A secure supply for the Northeast Netherlands
Royal Smals already has a number of sand pits in close proximity: in Echten in the province of Drenthe and in Wippingen and Kalle just over the German/Dutch border. Kloosterhaar Bouwgrondstoffen is a welcome addition to its portfolio for supplying raw materials to the Northeast Netherlands and the German border region. All types of sand required for construction are available with short supply lines, thereby minimising the environmental impact.
Start: January 2022
Earth removal permit: 50/50 Smals and Plegt-Vos
Planned lake: 43 hectares
Total plan area: 100 hectares
Activities: regional supply of raw materials, nature and area development
Address of location:
Verlengde Broekdijk 27, 7694 TD, Kloosterhaar
info@kloosterhaar-bouwgrondstoffen.com