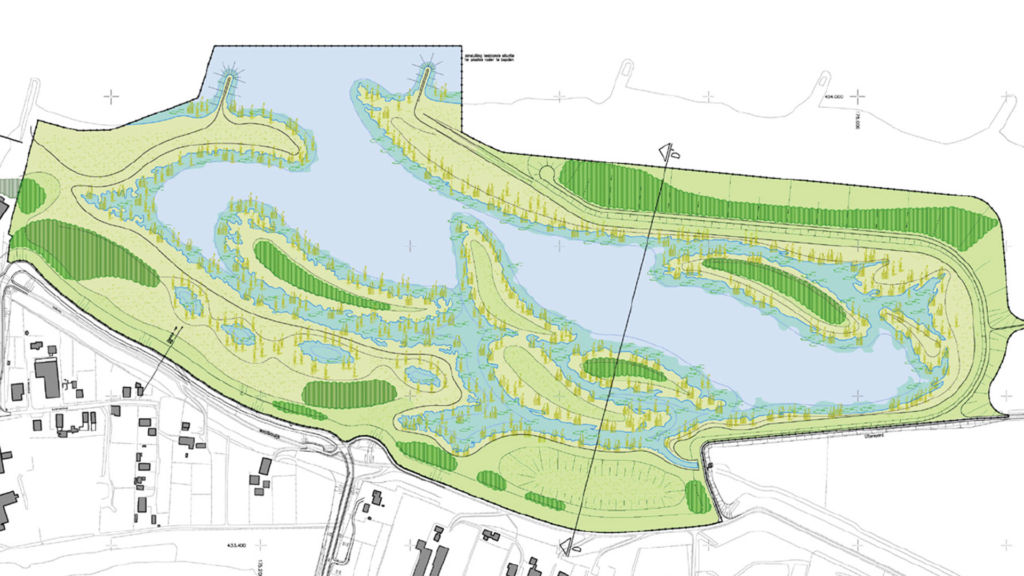 Supplying the Netherlands with large quantities of construction sand and gravel, while creating a recreational area for two Gelderland municipalities – this is a challenge that Smals will be tackling together with other sand extraction firms under the name of Nederzand. Over a period of ten to fifteen years dredging and nature development will go hand in hand in Beuningen and Druten. This project goes by the name of Geertjesgolf and is capturing the imagination locally. It is nothing out of the ordinary for Smals, however.
Look at the site now and all you see is land and a few buildings. In the future, however, lakes will be created here inside the dykes, offering plenty of opportunities for recreation. The existing floodplains will be used to construct a temporary harbour for the processing and transport of the building materials.
Logistical tour de force
All in all, this will be a sophisticated logistical operation. It will start with the dredging of the harbour, during which construction sand will immediately become available. The topsoil will be used to raise the level of the work site, preventing flood water from the River Waal from causing any problems. Inside the dykes, buildings, roads and fences will need to make way so the suction dredgers can get to work. The topsoil comprises some 4.2 million cubic metres of clay and the first soil removed will provide the material for temporary sound barriers. Once the sand has been extracted from the first lake, the topsoil removed to create the second lake can be deposited there permanently. Eventually, the sound barriers will no longer be needed and this clay will be put to use to finish off the nature and recreation project.
Building materials that meet the customer's needs
Over the intervening period 3.5 million tonnes of dredged building material will be transported to the new harbour every year along a two-kilometre conveyor. Here it will be stored under water. Special sorting and mixing installations at the harbour will then ensure that it is sent out to construction firms with the required composition. The entire process will be fully electrified and sustainable.
Redevelopment of dredging site to create a nature and recreation area
Project duration: 15 years. Preparation period: 10 years
4.5 million cubic metres of topsoil clay put to good use
25 million tonnes of building material extracted
Sustainable process using electric installations