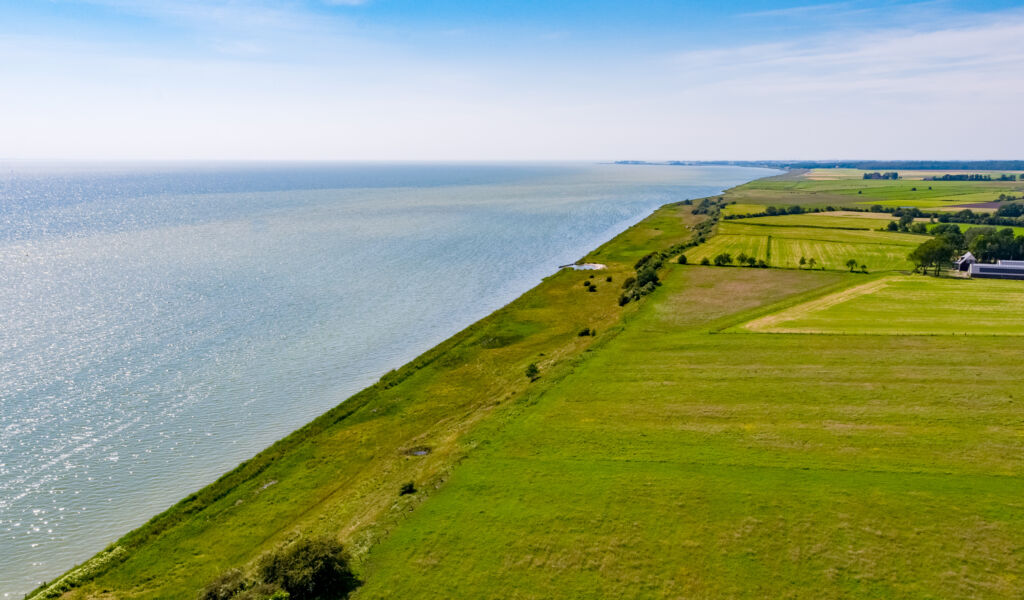 The Dutch government has designated the IJsselmeer as one of the locations in the Netherlands where construction sand can be extracted. This stems from the visions that the government and the province have developed for this area. Making sure the area has a sustainable future, from the perspective of nature development, recreation and tourism, but also fishing and the environment, is a key consideration here. Smals is keen to contribute to these visions in a concrete way by investing in the environment and nature development in and around the IJsselmeer, alongside its sand extraction activities.
Sand is a crucial material needed to meet the significant demand for new buildings, roads and dykes, for example. Smals has therefore submitted a plan with a view to realising a sand and nature project in the IJsselmeer. This plan maps out a way to ensure a sustainable future for the IJsselmeer, while meeting the Netherlands' need for sand.
Another way is possible (and necessary)
Research was conducted over many years to identify the most suitable location, the best technique and the impact on nature and the environment. This process took place in consultation with public authorities and numerous stakeholders. These studies have made it possible to map out the plan's environmental impacts. In the end extracting sand on a nature island emerged as the best solution. The proposed island, created using sand from the IJsselmeer, will lie some distance off the coast, have the appearance of a natural island and be realised in such a way that it will support the development of nature on and under the water. Work processes on the island will also be organised sustainably. Minimising the amount of space taken up, using energy efficiently and giving nature space to develop are key considerations here.
New choices
Over the past few years various parties have developed new visions for the future of the IJsselmeer area. Smals is keen to align with these, from both a technical and ecological perspective. In the area of ecology and nature development it is possible that alternative choices will be made that are in keeping with the visions outlined for the IJsselmeer. Talks held with stakeholders in recent months have also revealed a need to consult on the content of the plan. All this has prompted us to reopen a broad debate on the best possible way of extracting construction sand from the IJsselmeer – one that is sustainable and good for both people and nature.
Smals is looking into the best way to address the challenges associated with this project. We are not doing this alone and wherever possible are involving the wider community, so that as many interests and opportunities as possible can be incorporated into the plan. The newsletters will keep you up to date with the latest developments relating to this sand and nature project.
Smals will be happy to hear about any ideas, possible concerns, wishes and opportunities that you want to bring to our attention.
Anyone wanting to offer their input on the plans for the IJsselmeer sand and nature project is welcome to do so. Let us know your views at: ijsselmeer@smals.com